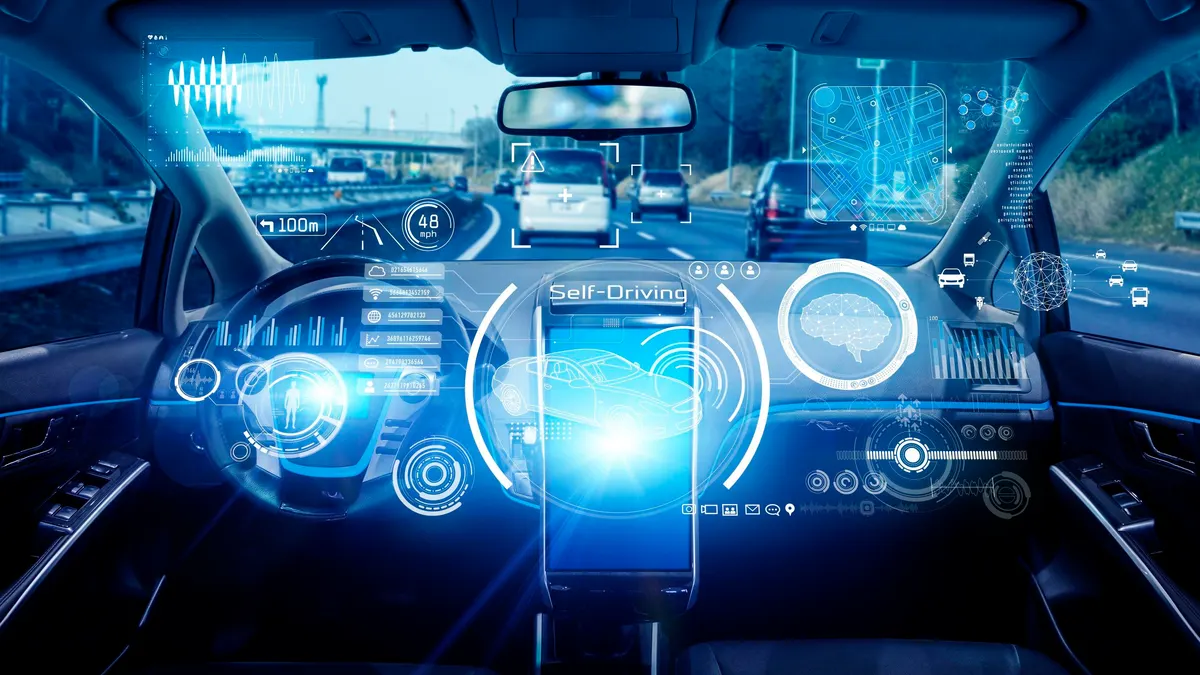 Read Time:
4 Minute, 0 Second
In the rapidly evolving landscape of modern technology, 5G stands out as a game-changer that has the potential to revolutionize various industries. One such domain that stands to benefit significantly from the advent of 5G is the automotive industry, particularly in the realm of connected cars. Connected cars, equipped with advanced sensors and communication capabilities, are set to transform the driving experience, making it safer, more efficient, and enjoyable. This article explores the profound impact of 5G technology on connected cars and how it promises to reshape the future of mobility.
Enhanced Connectivity and Communication
The backbone of connected cars lies in their ability to stay perpetually connected to the internet and communicate with other vehicles and infrastructure. With 5G, these capabilities are taken to new heights. The fifth-generation cellular network offers lightning-fast data transfer rates, providing real-time information exchange between vehicles and the cloud. This high-speed communication enables seamless access to traffic updates, weather conditions, and mapping data, ensuring drivers have the most up-to-date information at their fingertips.
Moreover, 5G's low latency and reduced lag play a crucial role in supporting vehicle-to-everything (V2X) communication. V2X allows cars to communicate with other vehicles, pedestrians, and roadside infrastructure, enabling collaborative collision avoidance and enhancing overall road safety. When a vehicle can exchange information with its surroundings instantaneously, it can react quickly to potential hazards, significantly reducing the risk of accidents and improving traffic flow.
Advancements in Vehicle Safety
Safety is a top priority in the automotive industry, and 5G technology contributes significantly to this endeavor. Connected cars equipped with 5G-enabled Advanced Driver Assistance Systems (ADAS) can process vast amounts of data from multiple sources, including cameras, sensors, and other connected vehicles. This results in more comprehensive and accurate real-time analysis, making it possible to detect potential dangers and alert drivers promptly.
In the event of an emergency, 5G-connected vehicles can automatically transmit critical information to emergency services, allowing them to respond faster and with greater precision. Additionally, roadside assistance services can be notified instantly, providing timely support to stranded drivers. By reducing human errors and enhancing situational awareness, 5G-enabled connected cars are poised to save countless lives on the roads.
Revolutionizing In-Car Entertainment and User Experience
Beyond safety and communication, 5G technology promises to elevate the in-car entertainment experience. With faster download speeds and seamless streaming capabilities, passengers can enjoy high-definition multimedia content, whether it be music, movies, or interactive games. Cloud-based services will enable access to a vast array of infotainment options, personalized content, and recommendations based on individual preferences.
Furthermore, 5G will seamlessly integrate with smart devices and the Internet of Things (IoT), making it possible to control various aspects of the car, such as temperature, lighting, and navigation, through voice commands or smartphone apps. This level of connectivity and convenience will redefine the driving experience, making long journeys more enjoyable and transforming the vehicle into a hub of connectivity.
Implications for Future Mobility and Smart Cities
As the adoption of 5G-connected cars grows, there will be broader implications for future mobility and the development of smart cities. Vehicle-to-Infrastructure (V2I) communication will enable cars to interact with traffic signals and roadways, optimizing traffic management and reducing congestion. Smart traffic management systems will leverage real-time data to dynamically adjust traffic flow, reducing travel time and enhancing overall efficiency.
Autonomous and connected vehicle fleets will also benefit from 5G, as they require robust and reliable communication networks to operate safely and efficiently. These fleets can potentially reduce the number of vehicles on the road, leading to decreased emissions and a positive environmental impact.
Challenges and Considerations
While the potential of 5G in connected cars is immense, there are challenges to overcome. Cybersecurity and privacy concerns must be addressed to ensure that the data exchanged between vehicles remains secure and protected from malicious actors. Additionally, the deployment of 5G infrastructure requires significant investment, and ensuring widespread coverage in rural areas remains a challenge. The cost of integrating 5G technology into vehicles may also present a hurdle, making it crucial to strike a balance between affordability and advanced features for consumers.
Conclusion
5G technology is on the cusp of transforming the automotive industry and the driving experience as we know it. Enhanced connectivity, improved safety features, and revolutionary in-car entertainment are just a few aspects of the profound impact that 5G will have on connected cars. As infrastructure deployment expands and costs decrease, we can expect to witness a future where connected cars play a vital role in creating smarter, safer, and more efficient transportation systems. Embracing the potential of 5G technology in connected cars is the key to unlocking a new era of mobility that benefits society as a whole.