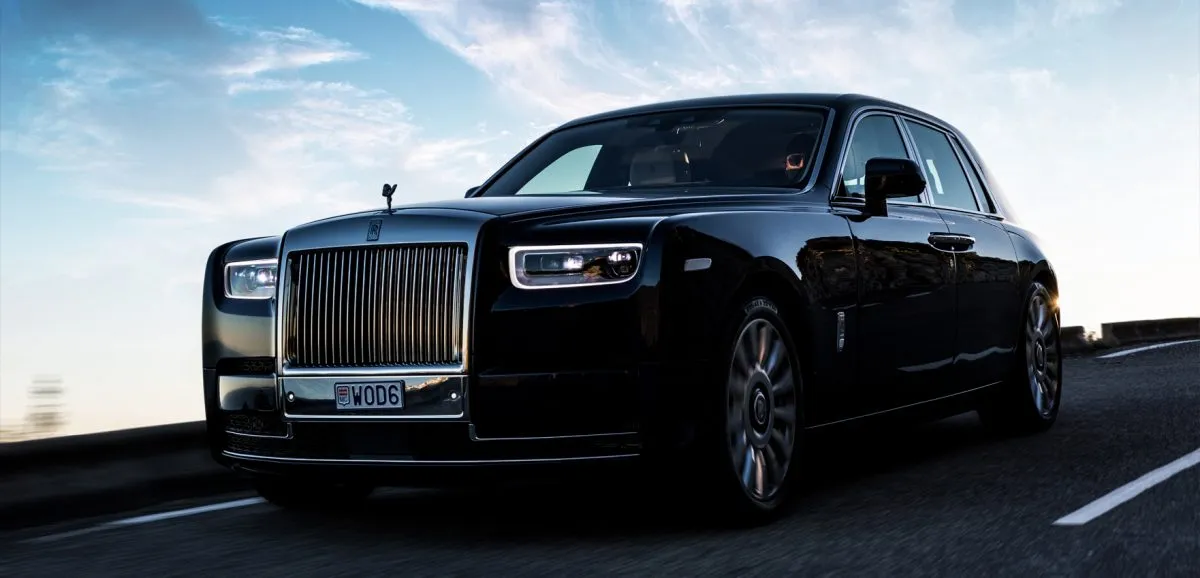 Read Time:
4 Minute, 8 Second
If you're in the market for a luxury car, you're probably looking for a vehicle that will offer you some added comfort and convenience. You're also looking for a vehicle that will provide you with a high degree of performance and quality.
Audi A8
The Audi A8 is a luxury car that is a serious contender for the best of the class. Its stylish and sporty design is complemented by an impressive array of technological innovations.
The Audi A8 is built on the Volkswagen Group D3 platform. It offers two body variants, one with a standard wheelbase and another with a long wheelbase. Each of the two models is available with two engine options.
Audi has introduced a hybrid version of the A8 as well. This vehicle combines a 2.0-litre four-cylinder petrol engine with an electric motor. When the electric motor is engaged, the combined output is 242bhp. In addition, the model has three driving modes.
BMW 4 Series
The BMW 4 Series is a luxury car that offers compelling performance. It's sportier than rivals like the Audi A5 and Mercedes-Benz C-Class Coupe.
It's available in coupe and convertible body styles. The 4-Series is powered by either a turbocharged petrol or diesel engine. You can opt for rear-wheel drive or all-wheel drive.
When it comes to safety, the 4 Series includes automatic emergency braking, forward collision warning, pedestrian detection, and blind spot monitoring. You can also choose rear cross-traffic alert. All models are equipped with automatic headlights with auto high beams and parking sensors.
Lexus ES
The Lexus ES is a true midsize luxury sedan. Its interior is comfortable and quiet, offering up a lot of cargo space.
The cabin is well designed and features premium materials. A large touchscreen infotainment screen is the centerpiece. Some variants also offer rear-seat climate controls. There are also heated seats and steering wheel.
The new ES boasts an updated design. This includes a redesigned grille and new wheel designs. Also new for 2023 is the addition of a 12.3-inch touchscreen infotainment display.
With all-wheel drive, the ES 250 has impressive fuel economy. Average fuel consumption is 6.6L per 100km.
Lincoln MKZ
Lincoln MKZ luxury cars offer a variety of options and features for drivers. The MKZ offers a comfortable ride and a spacious cabin. It is available with a choice of two gas-powered engines.
The standard MKZ is equipped with a 2.0-liter turbocharged inline-4 engine that produces 245 horsepower and 31 mpg on the highway. A 188-horsepower hybrid model is also available. In addition to the engine, the hybrid model features a 1.4-kWh lithium-ion battery. Combined, the fuel economy rating is 41 mpg.
Standard features include heated front seats, a navigation system, and an eight-inch touchscreen display. Drivers also enjoy the luxury of a leather-wrapped steering wheel. Additional tech features include blind spot detection and rear parking sensors.
McLaren MKZ
The Lincoln MKZ luxury cars are designed to provide the best possible driving experience. In addition to having a smooth powertrain and quiet interior, this vehicle is also equipped with plenty of safety features. Among the safety features on the MKZ include blind spot monitoring, rear cross traffic alert, a collision alert, and airbag deployment. It has been awarded a five-star overall safety rating by the NHTSA.
The MKZ is offered in two trim levels. The standard MKZ features a 2.0-liter turbocharged four-cylinder engine, and the Reserve model comes with a 3.0-liter twin-turbo V6. Both of these models feature a CVT automatic transmission.
Mercedes-Benz S-Class
The Mercedes-Benz S-Class is one of the most prestigious luxury cars in the world. It is known for its comfortable ride and luxurious interior, and it continues to be a popular choice for drivers.
Mercedes-Benz S-Class models feature an Energizing Comfort Control system. This system integrates climate control, massage modes, and seat heating into a single, multi-channel system. Designed to reduce stress, this technology is considered a world first.
Another feature in the Mercedes-Benz S-Class is the Active Distance Assist. This feature adjusts the speed to the safest level when encountering obstacles.
Range Rover HSE
The Range Rover HSE luxury car is an off-road SUV with a powerful engine and plenty of luxury. It is a great option for families.
The first two rows offer lots of headroom and comfortable accommodations. It also has a third row that can seat up to seven people.
While the range of engines is wide, the standard inline-six provides a good amount of horsepower and torque. It is also responsive. There are a number of available upgrades, such as a rear-e-diff.
The interior of the Range Rover Sport is spacious, luxurious, and features a premium audio system. It also includes advanced noise-canceling technology.